Pacific Contact 2013
Valérie showcases her recital "Watercolors" at Pacific Contact 2013 on Friday April 5, 3h20 PM, at the Michael J. Fox Theater (Showcase 1).
For further information: click here.
Orchestra London Canada - Celestial Harp
This Wednesday March 27, Valerie Milot will be the guest soloist for the Orchestra London Canada conducted by Alain Trudel, in the concert Celestial Harp, where she will be interpreting works by Debussy, Ravel and Mozetich. For further details, follow this link.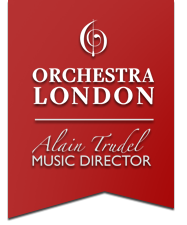 "Aquarelles", album of the week on WQXR
Valérie Milot's latest solo album, Aquarelles, has been named album of the week by New York's radio WQXR.
"[...] Milot plays with a vivid tone, nimble fingers and ear-tickling nuance in a rich collection of original harp pieces and transcriptions."
For the full review, follow this link.

Concierto d'Aranjuez à l'OSL
There are no translations available.
Valérie sera l'invitée de l'Orchestre symphonique de Laval ce mercredi 30 janvier lors du concert "Nuits d'Espagne" où elle y interprétera le Concierto d'Aranjuez de Joaquim Rodrigo sous la direction de Jean-François Rivest.
La saison de Noël bat son plein!
There are no translations available.
Pour la saison des Fêtes, Antoine Bareil et Valérie Milot vous offrent un nouvel opus intitulé "Autour de Noël" sous étiquette Analekta. Vous pourrez les voir et les entendre en concert à plusieurs endroits au Québec au cours du mois  de décembre. Pour plus d'information, consultez le calendrier!
Page 1 of 9